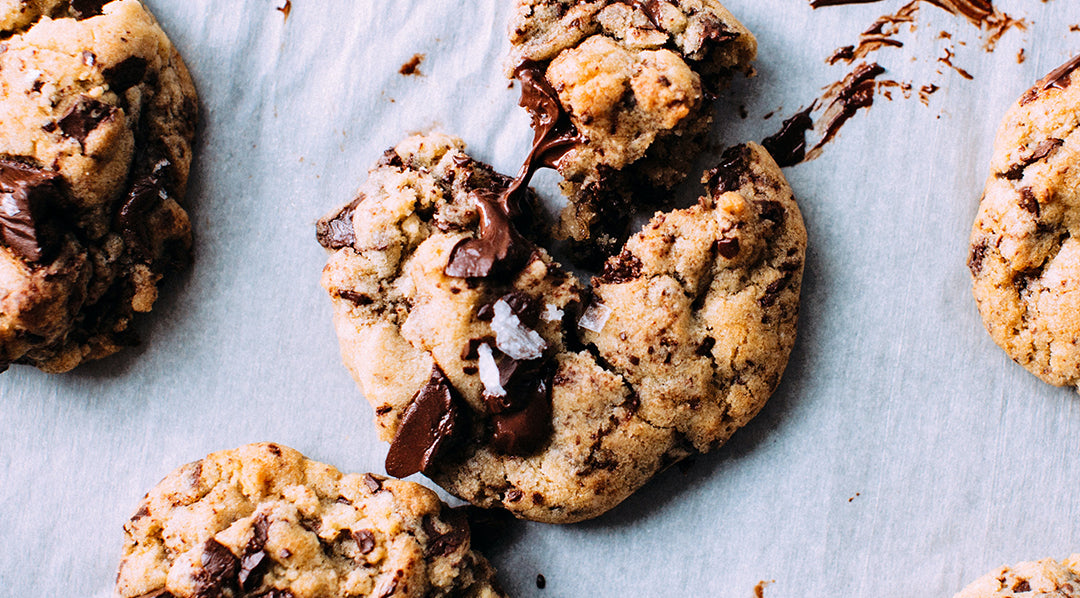 Kayla's Chocolate Chip Cookies
Many thanks to Kayla Williams for this recipe.
They look sooo fudgey!! Yum
A winner for any cookie jar.
Cook Time:10 mins
Serves:1 family
Ingredients
1 cup of softened butter *1 cup castor sugar *1 cup brown sugar (packed) *vanilla extract *2 large eggs *1 tsp baking soda *1/2 tsp baking powder *3 cups flour *2 cups chocolate chips (Or chunks or chopped choc) 
Method
Cream butter and sugars together, until combined. Add eggs and vanilla extract and beat until fluffy. Sift dry ingredients and mix until just combined, then add your chocolate. I used a ice cream scoop or you can roll into balls about 2-3 TBS of dough. Place them evenly on trays, lined with baking paper. Bake in a preheated oven for 8-10 minutes at 190 c. Remove cookies from oven and let them cool on baking tray for two minutes before transferring them to cooling rack. Cookies will look doughy when they come out but that's the secret to Devine cookies so please, please do not over bake. I use unsalted butter. These cookies will not last long, trust me🤤. I hope you enjoy them too.