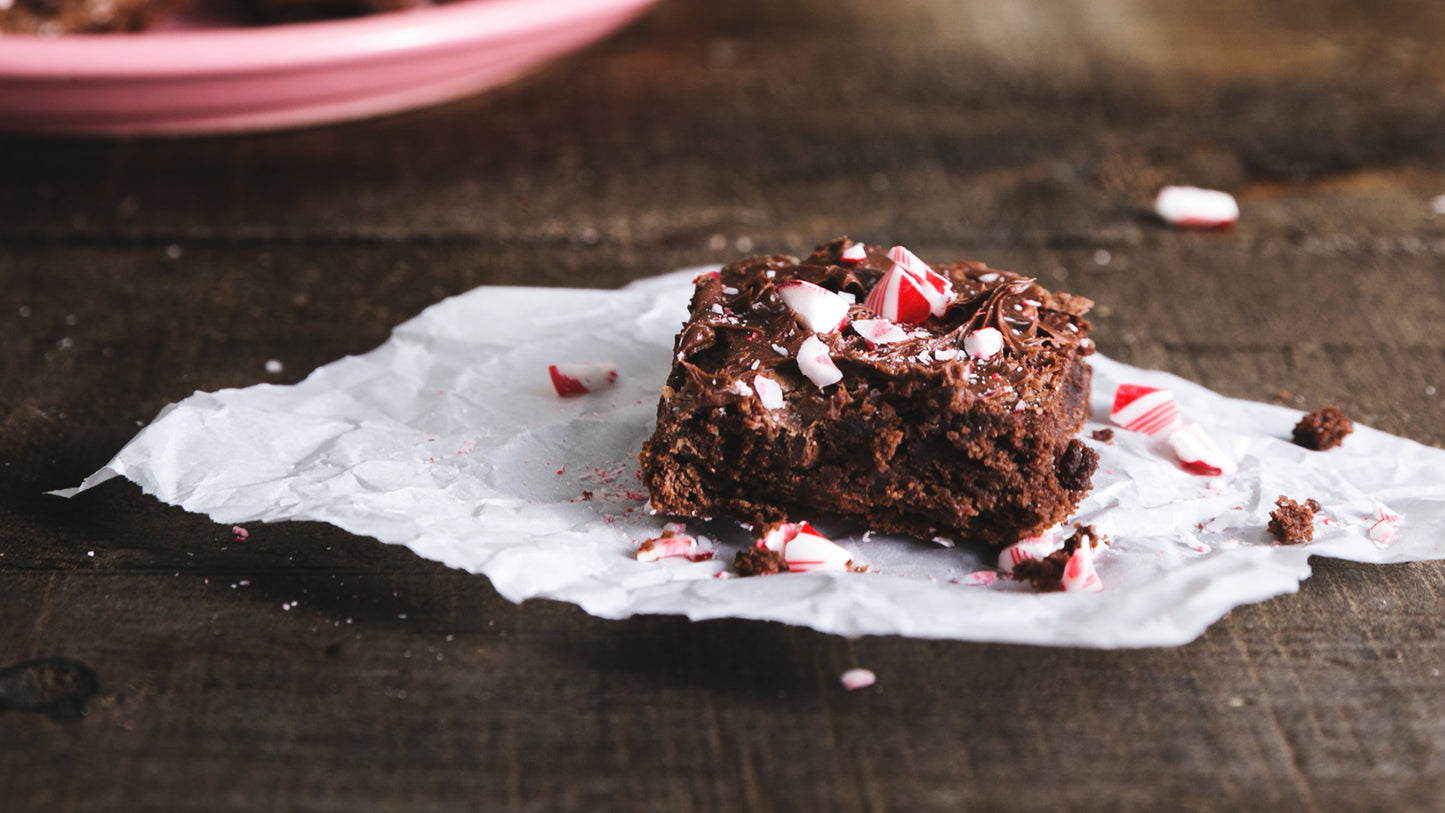 Ingredients:
● 2 eggs
● 1/2 cup melted coconut oil/butter
● 1 cup coconut sugar
● 1 cup Equagold Dutch Cocoa
● 2 tsp Equagold Vanilla Extract
● 1/4 cup Cathedral Cove Naturals Vanilla Bean Coconut Yoghurt ● 1 cup almond meal
● Pinch of sea salt
● 1/2 cup Equagold Dark Chocolate Chunks
Method:
1. Preheat the oven to 160 degrees, fan bake.
2. Combine the eggs, coconut oil, coconut sugar and vanilla extract in a bowl and mix with an electric beater until smooth and creamy.
3. Add the coconut yoghurt and then sift in the cocoa and add the almond meal and a pinch of salt. Mix until combined.
4. Fold through the chocolate chunks.
5. Pour the mixture into a lined brownie tin and pop in the oven to cook for 30-40 minutes depending on your oven. 6. Remove from the oven and allow to cool completely before cutting into pieces.