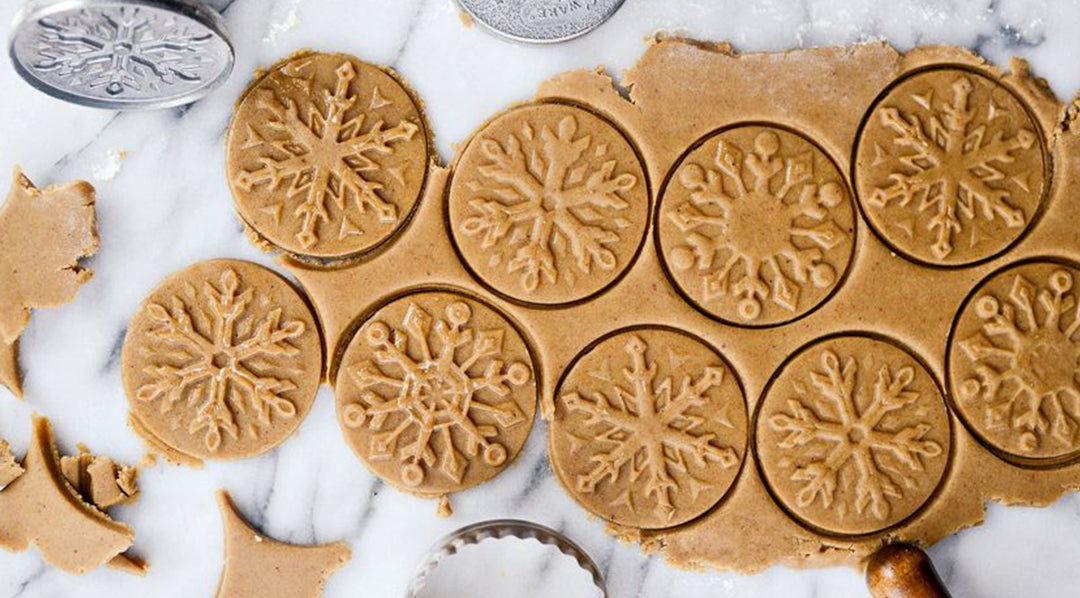 Dutch Windmill Speculaas Biscuits
Cook Time:
1 hour
Serves:
Serves
Ingredients
120g butter
100g brown sugar
200g standard flour
½ tsp baking powder
1 tbsp Equagold Speculaas European Mixed Spice
Pinch salt
1tbsp milk
50g Ground almonds
Method
Cream the butter, salt and sugar together in a bowl on low speed until mixed, but do not over mix. Sieve the flour, baking powder and speculaas together and blend into the butter and sugar mix. Fold in the milk and the ground almonds, and form the dough into a ball. Wrap dough in a plastic bag or plastic wrap, and refrigerate for 4 hrs or overnight if you can. Remove from the refrigerator and bring to room temperature. Knead the dough until soft, but firm enough to work with. Sprinkle some flour on the bench, and roll to a thickness of about 3-4 mm. Use a biscuit cutter to cut into shapes—or use a genuine Dutch wooden windmill biscuit mould if you have one to press out the shapes. Place shapes on a baking tray covered with baking paper. Bake at 170 degrees C for 12-15 minutes until golden and firm to the touch. Remove from the oven, and cool on the tray for 5 minutes, then place on a rack. Store in an airtight container.