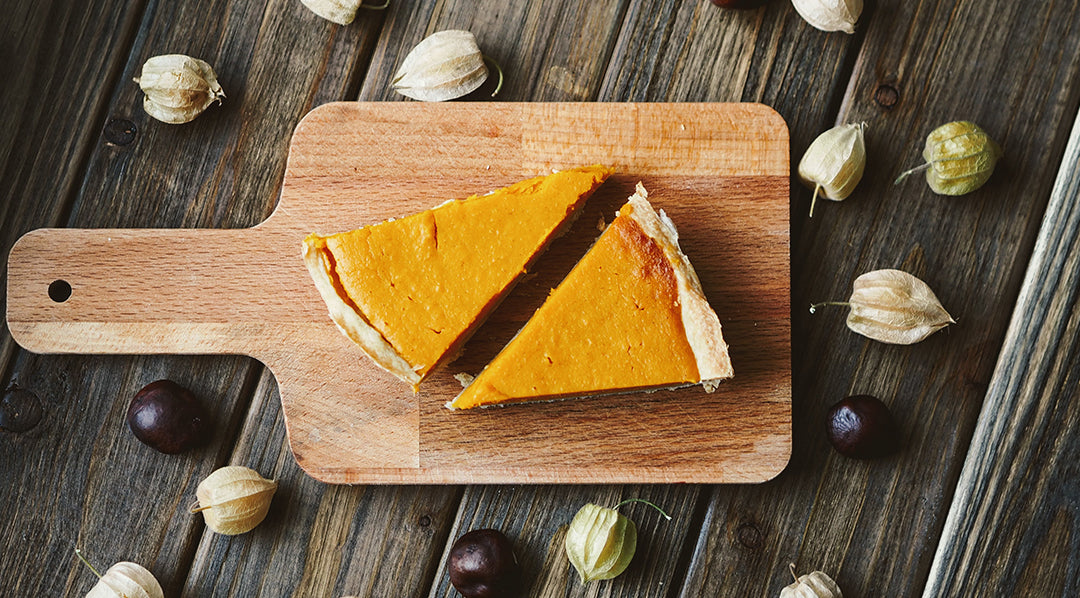 Deb's Authentic Pumpkin Pie
Absolutely delicious recipe for an American style Pumpkin Pie
Cook Time:15 minutes
Serves:10 person
Ingredients
1 x Butterkin (Pumpkin) this is a sweet, delicate pumpkin, rich in colour
3/4cup sugar
1/2tsp

 

Equagold Ginger powder

1/4tsp Ground cloves

1/2tsp salt

2 eggs

1 can (12oz) Evaporated cream

1pkt sweet short pastry
Method 
Cut, deseed and skin the pumpkin. Boil till soft. Strain and blend in the food processor till smooth. Weigh out 15oz (425g) of pumpkin. Set aside.
Roll out the pastry to fit a 20cm deep pie dish. Grease the dish. Place the pastry in the dish and pinch the edges.
Whisk the eggs. In another bowl, blend the sugar and spices together. Mix into the pumpkin and add the eggs. Slowly stir in the evaporated cream. Mix all until smooth. Pour into the pie shell and bake. Bake at 218C for 15mins. Reduce the temperature to 170C for 40-50 mins. Test with a skewer to see if it is cooked through. Cool for 2 hours and then decorate with whipped cream.